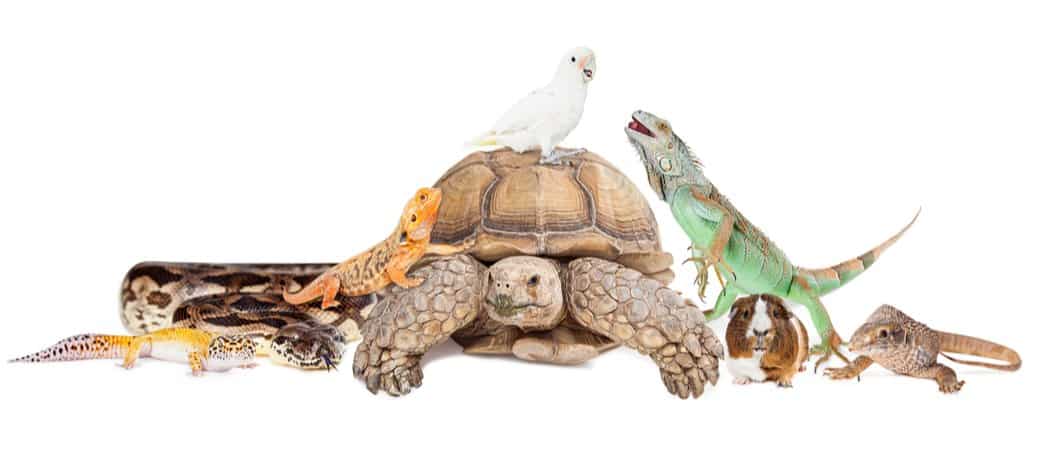 Not all pets are furry or four legged! Even scaly, slithering, or flying pets need medical attention sometimes. Care for exotic pets can be very different than their domestic counterparts. It's important for pet owners to be educated on the needs of their unique pet's type. Nutrition and a proper habitat are major components of properly caring for them.
While we currently do not have an exotic pets doctor, we love all kinds of animals!  If you would like more information on caring for an exotic pet, visit our friends over at Griffin's Exotics for a complete detailing of care! If you're barely in the market, check out this list of 6 Key Points of Good Exotic Pet Care from our friends at the American Veterinary Hospital.
We'll keep you up to date on any additions to our team, including an exotic pet's doctor! Check out the rest of our Veterinary Team who are amazing and love all kinds of animals. They are amazing at providing care for domestic pets such as puppies, adult dogs, kittens, and adult cats. Let's not forget our senior pets! See our Wellness Screenings for some care options specifically for our senior pets.